Whether we're talking about your blog's main/home page, or a blog category or author page, you can't display 10,000 articles on 1 page.
It's best practice to include buttons which allow your reader to go backward or forward in your post history.
Setting up a << Prev or Next >> Pagination Button
Make sure that your page role is set to either

Blog page

,

Blog Author page

, or

Blog Category page

Add a button to the bottom of your page, under the list of posts
Click the icon to set up your button
Set either

Previous page

or

Next page

from the droplist
Publish your changes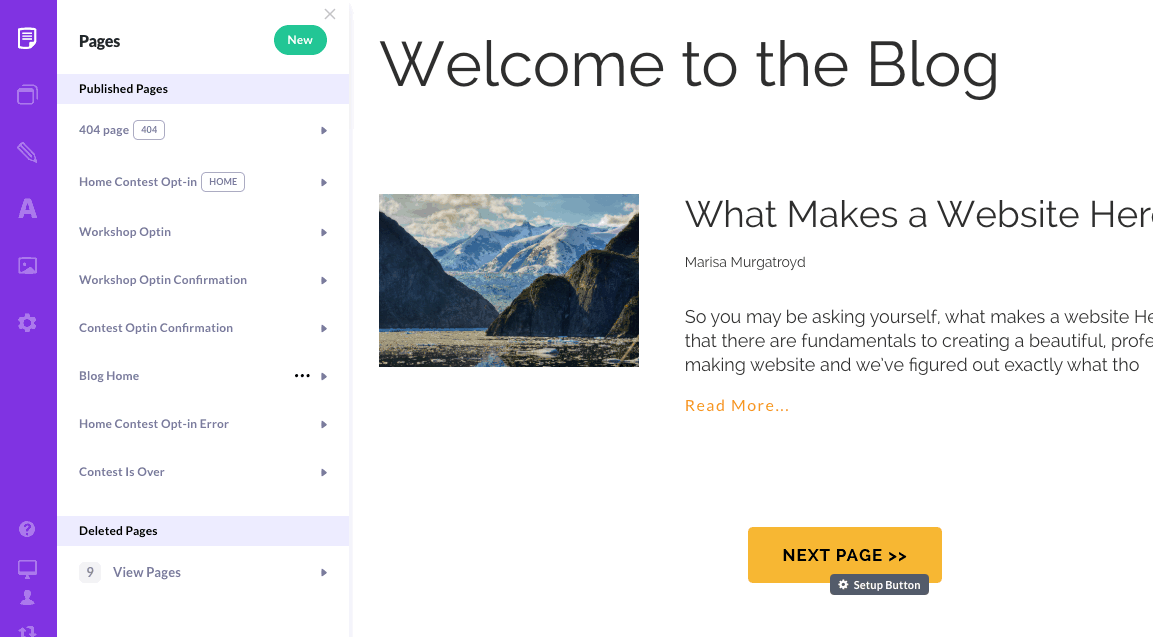 Lots of people found these next topics pretty useful...