A domain name is the URL or web address where visitors find your site. With a Heroic site, you can replace your built-in Heroic domain (yourdomain.heroicnow.com) with a custom domain.
Custom domains give your site a professional look, strengthen your brand, and make it easy for visitors to find you on the web.
To connect your domain: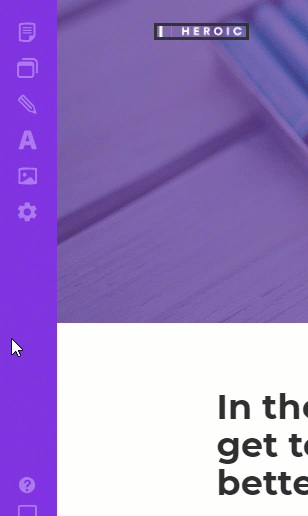 Using a domain you already own
If you purchased a custom domain from a third-party provider, you can either transfer it to Heroic or connect it. In most cases, we recommend transferring, which helps you manage all aspects of your site in one place.
Transferring lets you manage both your domain and website through Heroic.
Connecting keeps your domain with your current host while pointing it to your Heroic site.
Popular domain providers:
Glossary
Here are some common terms you may see when managing your domains with Heroic.
Lots of people found these next topics pretty useful...