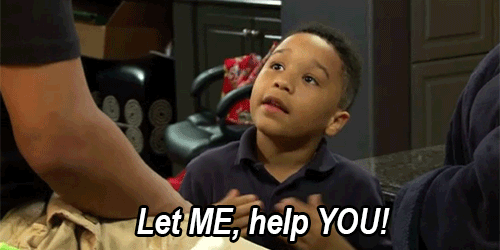 Hi and welcome!
There are a few different ways to get info, help, support, or even personalized attention.
Help Center Articles
Our articles right here on this page are a great to start if you're stuck on something. Use the search bar at the top and you'll most likely be able to find what you're looking for right away.
If you can't find what you need...
For "How do I..." questions just send us a message at [email protected].
When is support available?
We're working toward offering 24/7 support, but we're not quite there yet. While we're building up to that, we may not be able to respond to your requests instantly. We will answer as soon as humanly possible though!
Wait! Read this before you send us a message
Before you get in touch with your questions, it can really help us to help you faster if you can have a few pieces of important information ready when you reach out. In most cases, we need the following information:
Your account email address
Name of the page you're working on
Live Page URL (not the URL inside the app)
A detailed description of the problem you're seeing
A detailed description of how it should be working/looking
Send your message to [email protected]
For Billing Inquiries
For billing questions or concerns, send us a message at [email protected] with the subject line "Billing". Be sure to include your account email address so we can look you up!
To Report Spam or Abuse
To report spam or abuse, please send an email directly to [email protected]
For DMCA Takedown Requests
If someone is unlawfully using your content on a Heroic page, please create a DMCA Takedown Request and email it to [email protected].
Partnership Questions
We'd love to partner with you. Drop us an email to [email protected] with the subject line "Partnership". ?