This article contains general information on using your custom domain with your Heroic site.
What you'll need to have before continuing:
A domain name! (We recommend Namecheap)
Your administrative login details to manage your domain
Important to know before you begin:
We don't host your email. If you have email associated with your custom domain, then you'll need to follow these instructions after you've connected your domain to get your email working.
First, add your domain to Heroic
Click the

Settings

icon in the far left panel
Click

Site Settings

Click

Connect Domain

Enter your domain name. (Enter just the domain name, no need to enter "www" or "http")
Click the

Connect Domain

button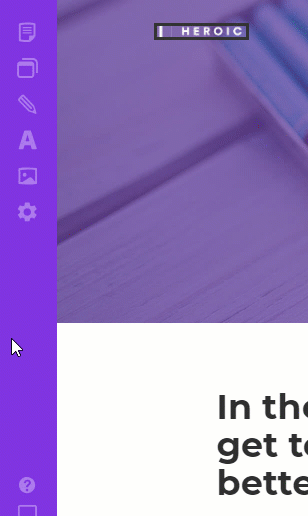 Once you've done that, you'll see the following animation until Step 2 has been completed.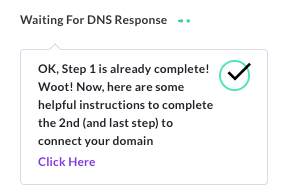 Next, update your domain "DNS" settings
Changing your domain's "DNS" is how you tell the world that your site is now hosted at Heroic, and it's the only slightly technical part.
Don't worry thought, we've made an article for every major domain provider:
GoDaddy , Google, Domain.com, Namecheap, A2, Network Solutions, Name.com, Hover, Bluehost, Hostwinds, Register.com, Hostgator, Arvixe, 1&1.com, Fastdomain, Enom, Epik
If you don't have one of the above registrars, here are the general instructions for updating your DNS that will work with any domain registrar.
Last, connect your Home Page
Once your "DNS" has been updated, then you'll need to make sure that we know which page to use as your Home Page. (We're awesome, but we can't read your mind... yet! ;-)
Here's how to tell Heroic which page to use as your Home Page.
Lots of people found these next topics pretty useful...