Sometimes, the right video background makes a classy addition to a section background, but usually not. So choose wisely and read this article carefully.
To add a background video:
Hover over the

Section

that want to add the background video to, and click in its toolbar
In the

Section

panel, click the button.
In the

Video URL

field, paste a link to your video (Youtube or Vimeo are supported at this time)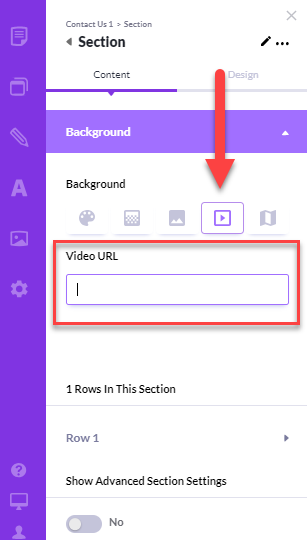 Mistake to avoid
Because of their movement, videos can be very distracting, and the big mistake you can make using background videos is to not use an overlay color to reduce the video visibility.
As you can see in this example, the video playing in the background makes it tough to read the text.
The solution is to put a color overlay on top of the background video to either darken or lighten the image so that your text can stand out.
Here are the steps:
After entering your Video URL, you'll see the

Set Video Overlay

option; toggle it to the right to turn it on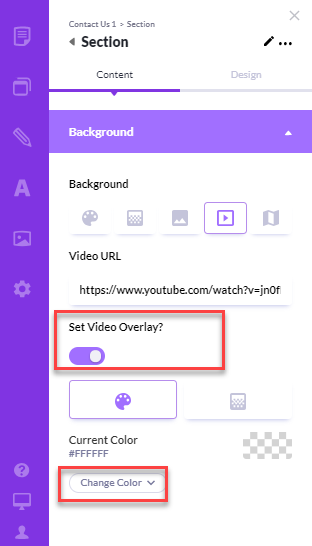 Click the button to select an overlay color. Tip: If your text is a dark color, choose a light color for your overlay. If your text is a light color, choose a dark overlay color.