60-second intro to images
Adding an image to a page
To add an Image:
Click anywhere in the

Section

to activate it for editing
Hover your mouse where you wish to put your new element, and watch for the [icon-element-add] icon to appear
Click the icon to reveal the

Elements

menu
Click the Image option in the

Elements

menu.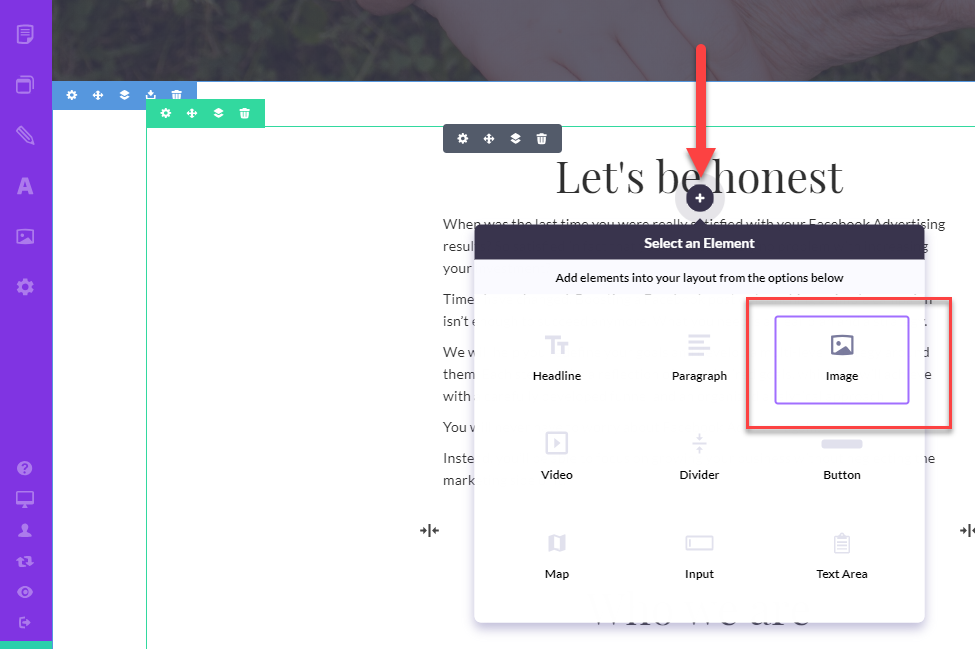 A placeholder image will be inserted and the Images & Media popup will open.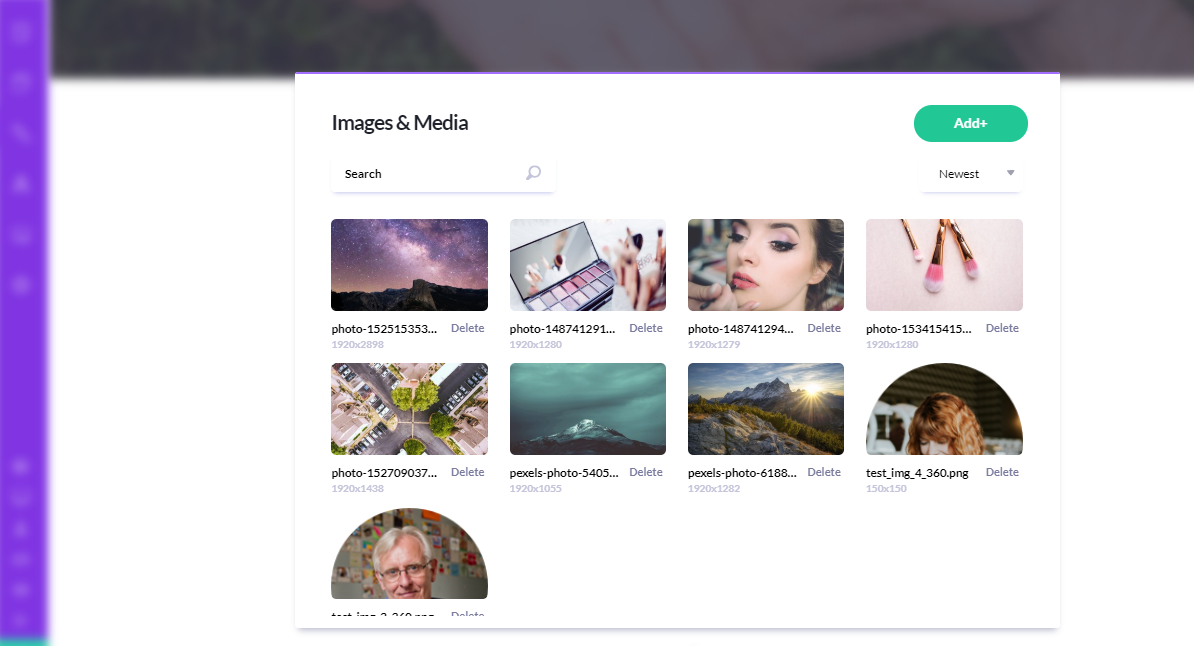 In the Images & Media popup, you can:
select a previously uploaded image
upload a new image (up to 8mb file size) by clicking the button, or search for a free or premium image
To add the image to your section, click on it and it will drop in.
Adjusting Image Width
To adjust the width of your new image:
Hover over the image you want to adjust, and a toolbar will appear
Click

Setup

on the toolbar to open the Image panel on the left
Click the

Design

tab in the Image panel
Under

Sizing

, drag the slider to adjust the Image's Width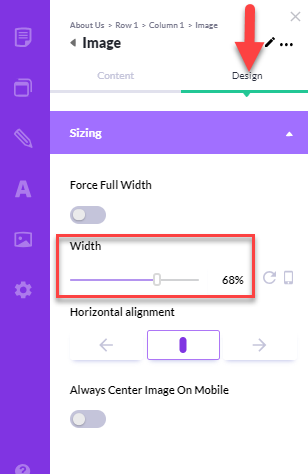 Image Sizing Pro Tip
When selecting images, you'll find the image size directly below its file name in the Image & Media popup.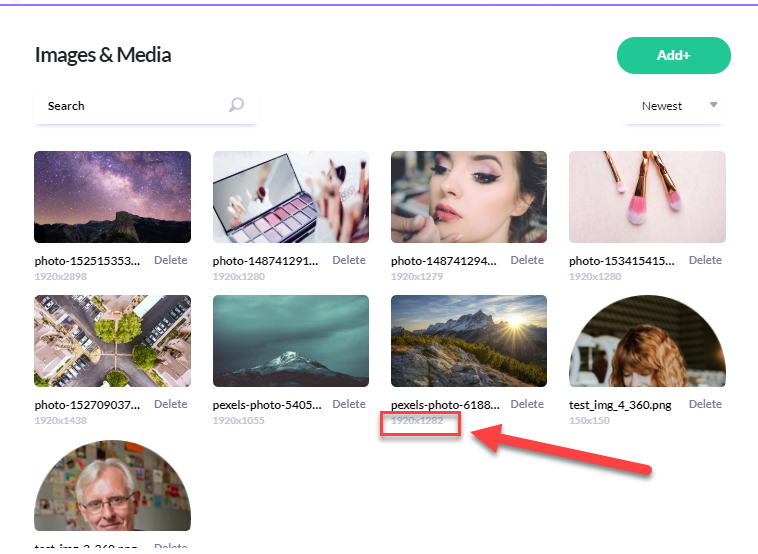 For best results, we recommend these image sizes to help you avoid the mistakes you see on some sites -- for example, a banner picture that is too small or stretched to fit.
Full-Width Banner: 1200-2000 pixels wide
Main Column: 800 pixels wide
Sidebar: 400 pixels wide
2 Pathways: 600 pixels wide
3 Pathways: 400 pixels wide
4 Pathways: 300 pixels wide
Lots of people found these next topics pretty useful...