IMPORTANT: Before starting work, have your Infusionsoft API key at hand!
Generating Your Infusionsoft API Key

Copy this string into a text file so you'll have it when you need it: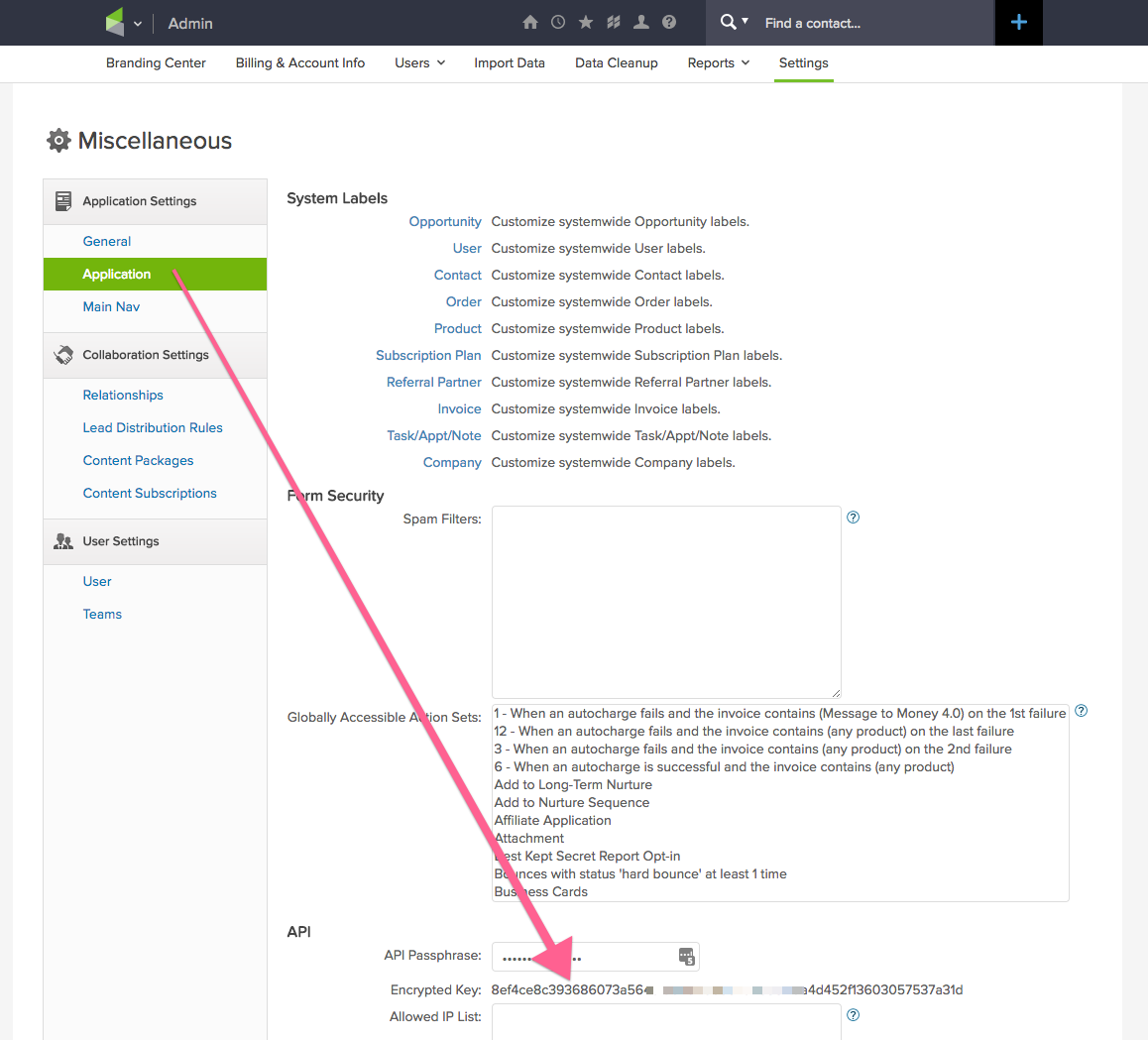 Connecting your Heroic form with Infusionsoft
To connect your Heroic form with Infusionsoft, go to the form you want to set up: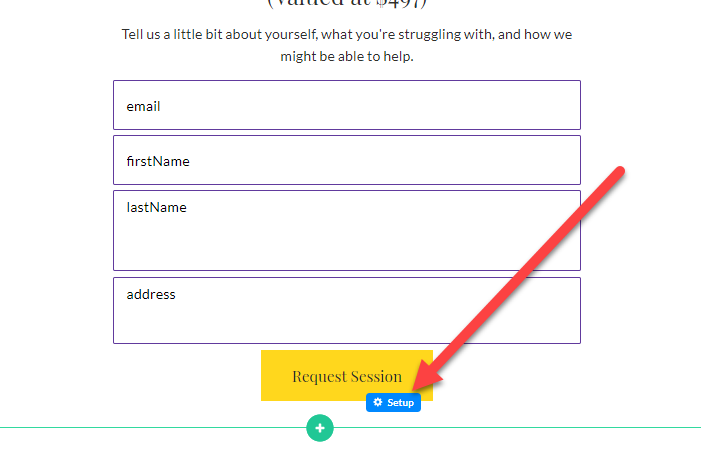 Alternatively, click

Setup

in the button toolbar and

Click Here to Connect Form

in the left panel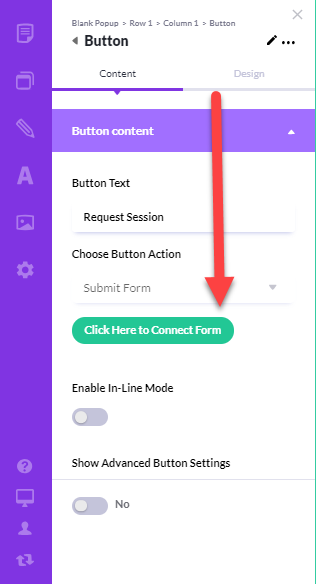 In the Setup Form:
Under

Choose Integration

, select

InfusionSoft

Enter a name for your integration so you can find it later
Enter your

InfusionSoft App Name

-- it will be in the format of "ab123". (You can find this in your Infusionsoft URL: https://ab123.infusionsoft.com)
Paste in your

Infusionsoft API Key

Click Continue to Step 2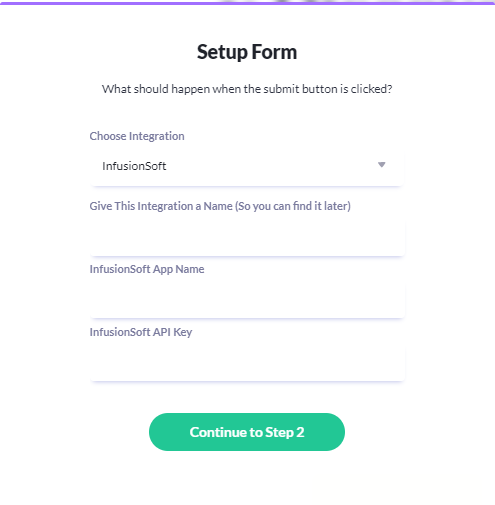 Decide what should happen after the Contact is added to your Infusionsoft account. You can choose a tag to apply, or a campaign to start. (Applying a tag is the most common action, because the Tag Goal allows you to start virtually any followup action in Infusionsoft)
Match up your Heroic form fields with your Infusionsoft fields. (NOTE: We automatically connect up the common fields for you, to save you time, but if you wish to adjust a match, feel free)
In the final step,

Post Submission Settings

, choose the page your visitor should be sent to AFTER they submit the form.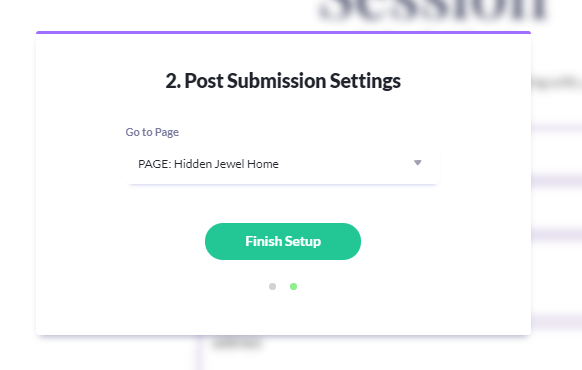 Your form is now set up and good to go!