To connect your Heroic form with AWeber for the first time, you'll go to the Heroic form you want to set up: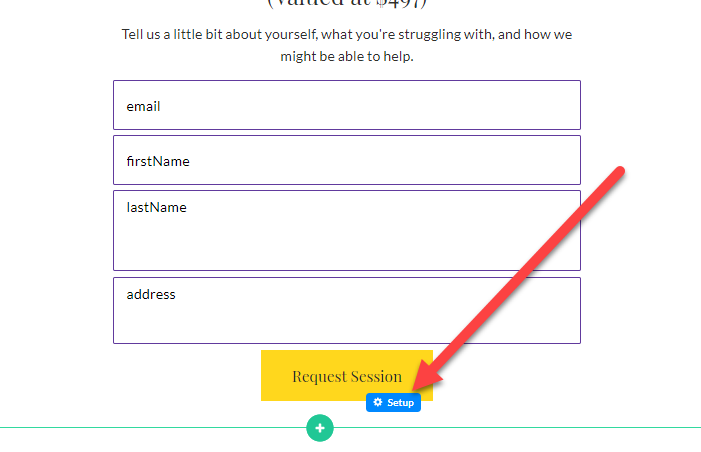 Alternatively, click Setup in the button toolbar and

Click Here to Connect Form

in the left Button panel.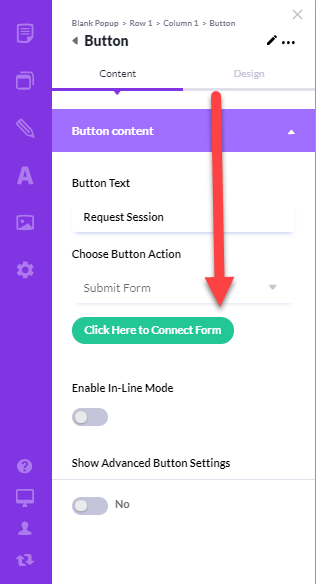 In the Setup Form:
In

Choose Integration

, select

Aweber

Enter a name for your integration so you can find it later
Click on

Get Authorization Code

and you will be taken to an AWeber sign-in page specifically for the Heroic app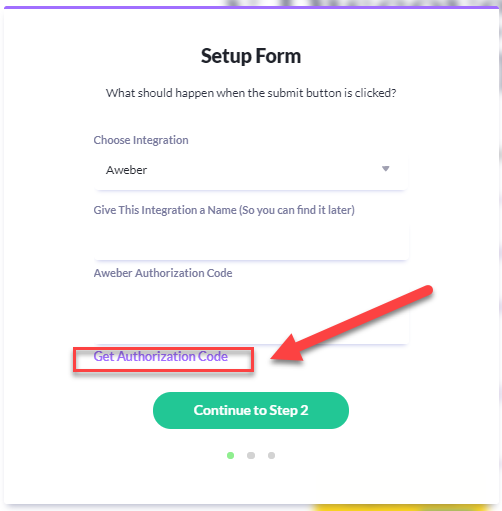 On the AWeber sign-in page, use your AWeber credentials to log in and click on

Allow Access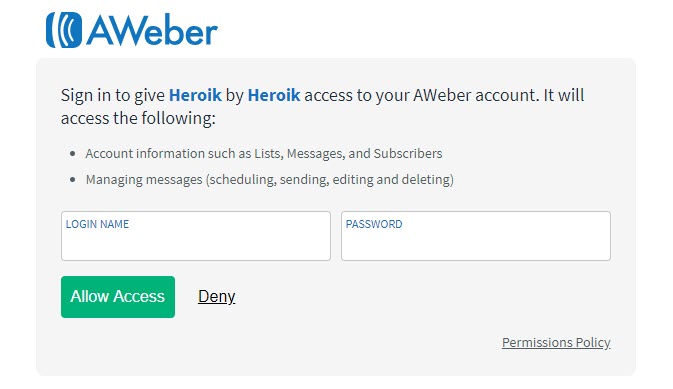 You will see a box with code in it. Click on any part of the code to select it all, then Copy using Cmd-C (Mac) or Ctrl-C (PC)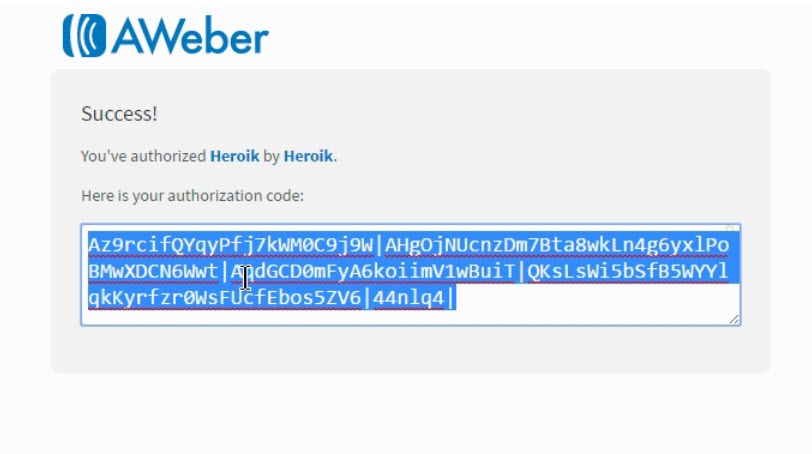 Go back to your Heroic page and Paste the code into the Aweber Authorization Code box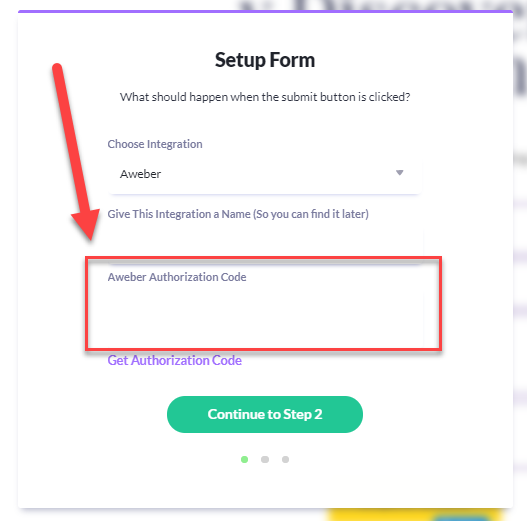 Click

Continue to Step 2

In the next step, use the field matching tool to connect your AWeber fields with your Heroic form. (Note: You will need to create your Sign Up Form in AWeber in order for the integration to work properly.)
Finally, choose what should happen after your user submits the form. Select the page to redirect them to in

Post Submission Settings

.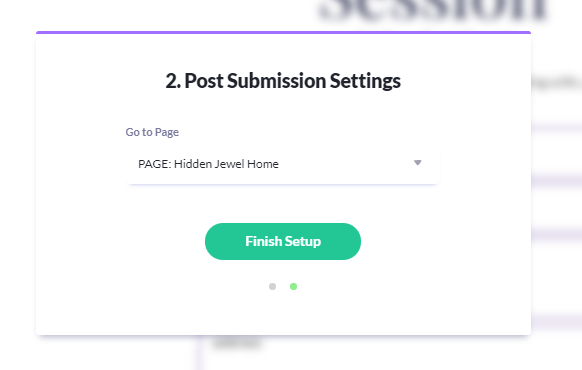 Your new form is now hooked up and ready for action!