Importing a blog from Wordpress is easy thanks to our in-house, hand-coded Wordpress important feature.
Part 1: Generating your Wordpress Export File
Before you can use it, you'll need to go and download your Wordpress export file. Here's how:
Log in to your Wordpress installation
Go to Tools > Export
Choose Posts
Click Download Export File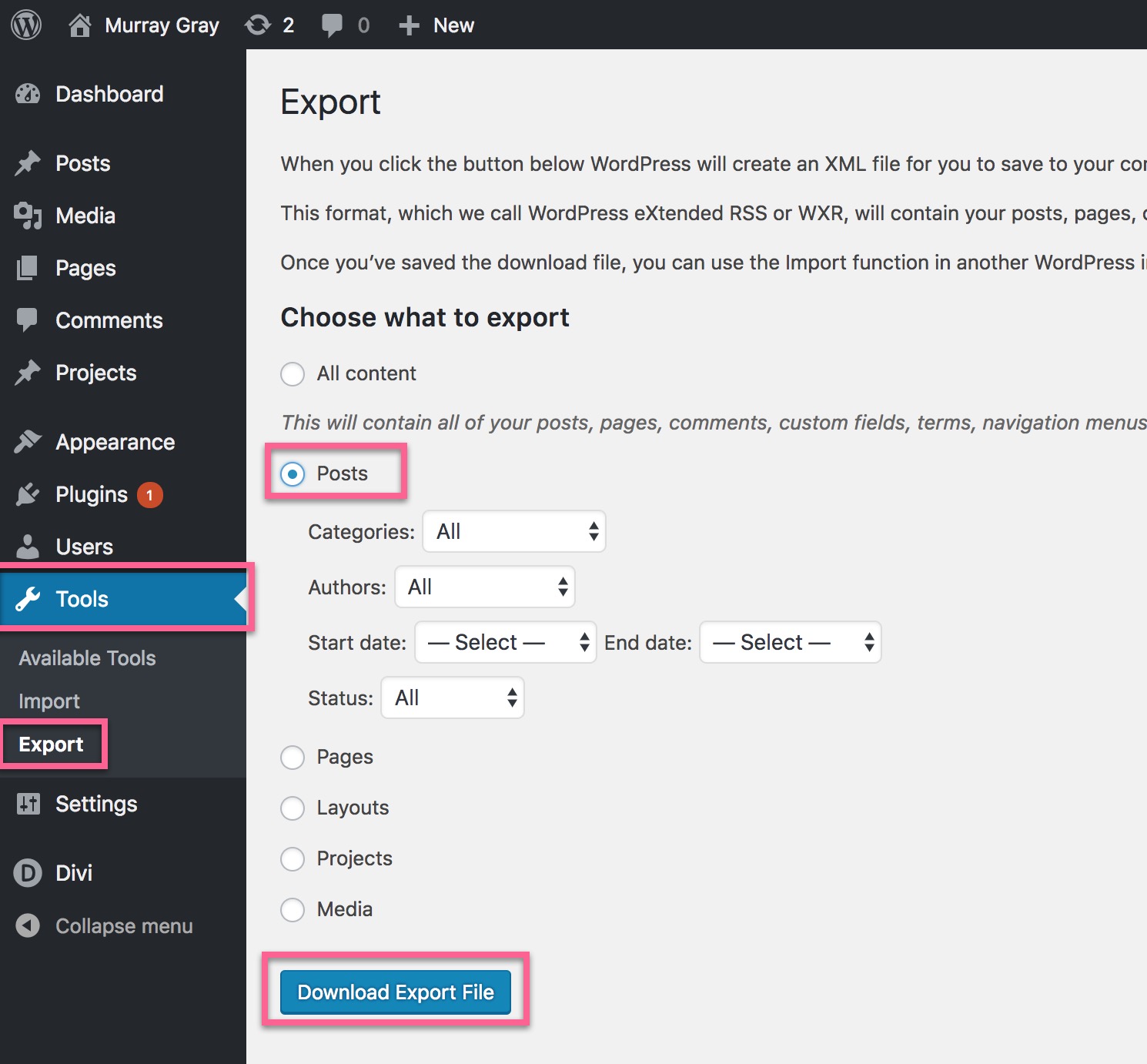 An .XML export file fill be generated and downloaded to your computer. Make sure you have access to that file before beginning part 2 of this article.
Part 2: Importing Your Wordpress Export File into Heroic
Open your Heroic account Go to Settings > Blog Settings Click on Import Posts from Wordpress Use the File Dialog to locate your XML Export File and select it.
Once uploaded, we'll need a few hours to process and import your blog content.
Please note that we can't guarantee a 100% perfect import. Any errors or omissions will need to be fixed by hand.